The 5 Steps of a Digital Marketing Plan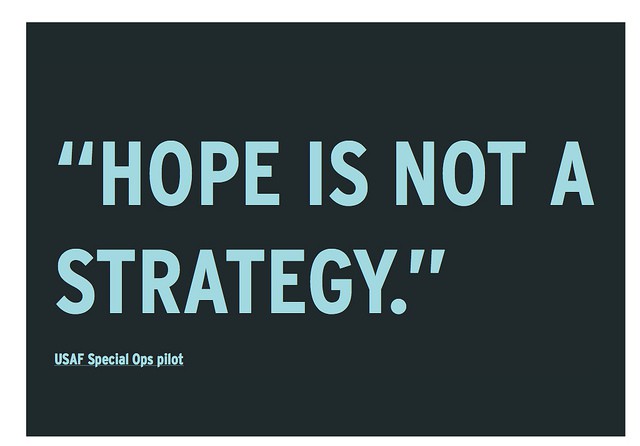 So you've got your business plan set up, your target decided and the website made. You're familiar with basic marketing so you just apply the same rules to the online world, right? Unfortunately there's a bit more to it. Digital marketing must be planned ahead of time, and have a specific strategy set in place. There are five steps all business people should know and follow in order to be successful online.
1. Analyze the current situation
Here is where you need to be honest about the resources you already have as a business and the potential in the market. What kind of talent do you have on your team, what tools or manufacturing are you missing? Take a look at the market, are you filling a gap? If so is it a gap that makes sense? Actually talk to your customers and the people who would interact with your product. If it is a startup talk to your early adopters of your target; they are the ones who will help you spread the word. Who would your competitors be? Don't forget about the competitors that may not be as obvious or direct (google search may just as easily compete with an event app for example).
2. Decide upon specific objectives
Goals are long-term aims that you want to accomplish, while on the other hand objectives are short-term desired accomplishments.
Both objectives and goals must be specific. Specific with numbers and time frames in which you must reach each. In this step of the marketing plan, online tools come into play. There is a common framework used by today's marketers known as the Five S's to help you out:
Sell:
This is all about building your sales and number of users, and growing your brand. Exactly how many new customers do you want to acquire over which period of time, as well as how many would you like to keep as loyal customers? Online this is also translated into click-through rates and memberships made out of those who have accessed or clicked through your site.
Serve:
What percentage of your customer base do you want to be "extremely satisfied" vs "often satisfied"? Be reasonable. These are your customer satisfaction targets. You must incorporate an easy online platform for customers to express their feedback. Think reviews, surveys and monitoring social media channels such as Twitter and Facebook. Complaints should be remedied immediately; there are no excuses with today's technology.
Sizzle:
What exactly does your online business do to create value? What do you do that brings customers back? Sizzle is all about the experience your brand offers. What exactly you do to create and improve this experience will become clear once user levels are up and complaints are down. The level of advocacy or referral first time users (Google Analytics is a useful tool for this) are a top key performance level indicator for understanding your "sizzle level". The smoother and more positive the online experience is, the higher these levels will be.
Speak:
Online businesses work best when the customer is involved, giving the consumer power in the decision making processes of your brand's product life cycle can speak volumes for loyalty. This isn't about speaking to your customers but about speaking with them. Online you have many ways to give your customers a voice; allow them to design a shirt, pick their favorite items to be sold or simply to propose ideas. Once you have decided how to incorporate co-creation, set interaction rate goals, or the number of ideas submitted as possible objectives. You can read more about this concept of co-creation here.
Save:
This final step, being equally important is about saving costs. Yes, the online business is much more cost-effective than the traditional one. However with all the ways to monitor success online, you must pay attention to each online banner, Google Adword or Facebook sponsored post. Set objectives for each type of advertising channel for traffic. If one is not doing as well simply work on fixing it or nix it all together; efficiency is much more valuable than quantity.
3. Plan out your strategy
The 4 P's still apply to the digital marketing plan, however with a bit of tweaking. Your strategy is one of the most important steps. Pick a target and understand how you will market to them (on which channels). How will your position your brand based on competitors? What exact price will you have, for how long, and will it be variable pricing? which promotions will you use and how will you communicate them online to your users? Online promotions are much easier and can be much more customized than traditional ones. Emails can be sent out with customized offers depending on clicks on previous emails and cookies (has your customer been searching for a Brita water filter, and you sell them? Offer them a discount!).

4. Choose which tactics you will use
The next step is your communication plan. How exactly do you plan to be successful and meeting those goals/objectives you set? Specific tools such as email marketing, SEO (read about it here), social media, Google Adwords, Google Sponsored links, getting in touch with bloggers to talk about your brand etc. should be chosen and a budget allocated for each.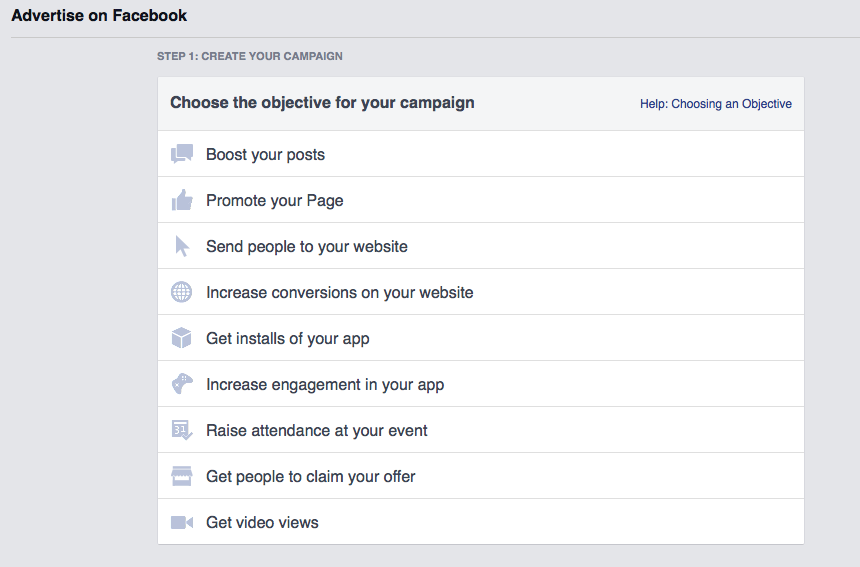 Facebook for businesses; an ever more important tool to take advantage of.
5. Monitoring your results
Now that you have your objectives, goals and plan how will you get and stay there? Specific online tools exist today that are extremely helpful and often free to monitor online activity. For each one a plan must be put into place. For example for Google Analytics how exactly will you use it? With the large amount of information just this simple tool alone offers a plan is helpful to manage it. Is a post popular and people are spending long amounts of time on certain pages of your website or are certain words more popular as searches in google when people are referred to your site? Make a plan to know exactly how to respond to this type of information.
What are some things you would add? Which step do you find yourself struggling most with? Let me know in the comments!