Uber Makes Strides to Improve Safety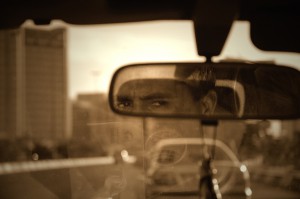 Have you ever heard of Uber? Maybe you got promotional credits by being referred from a friend. Or maybe you heard about how they compete fiercely with Taxis. Or maybe you read one of the countless articles about how dangerous Uber is. Lately it seems that a large portion of the press that Uber is getting is bad press.
Earlier this month, according to the guardian a 26-year-old woman reported that she had been sexually assaulted and beaten when she got a ride with an Uber driver in Vasant Vihar, south Delhi. Another horrific example was when a 35-year-old man in San Francisco was beat by an Uber driver with a hammer.
But the victims aren't only the users, Uber drivers are at risk as well. Taxi drivers are threatened by Uber and have been known to vandalize Uber vehicles. An anonymous Uber driver in Milan reported that the firm encourages drivers to ask riders to sit in the front seat so their vehicle isn't identified as an Uber by taxi drivers.
Uber has great potential for danger, put two strangers in a car together and anything can happen. Facing many allegations, uber has decided to tighten security for its users. In a blog post yesterday uber's head of global safety; Phillip Cardenas addressed the issue by specifying certain actions the mobile app will take.
Technology such as biometric and voice screening to screen drivers are being developed. The ETA feature also will be added to by including the ability to instantly communicate with Uber and loved ones in the event of an emergency directly from the app. Background checks of drivers will be developed, especially where gaps exist in the system, especially in India. Uber is exploring new ways to screen drivers globally, using scientific analysis and technology to find solutions.
The Taxi system in most cities worldwide is over-regualted, for example in New York a medallion (license to drive a taxi) are extremely expensive and there are only a set amount. Taxi alternatives such as Uber and Lift open up the market. Hopefully Uber's future is a much more safe one.
If you have ever used Uber, How was your experience?